Hello. Here is the short news post because I will be on a SCHOOL break from September 11- Sep. 17th due to school. Bored while you can't read my posts? Here are some FUN THINGS TO DO! Yaaaaaaaaaay :)
~Anime~
WATCH ANIME. It is the best. Watch Sailor moon, it's one of my favorite Anime shows.
~Chicken Smoothie~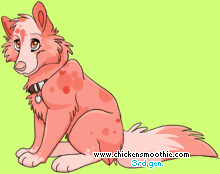 Best website to waste endless hours of fun on the forums and adopt pets that grow.
Google Plus & YouTube
Place to watch videos. Also fun.

All the fun stuff....
PLEASE CHECK BACK SEPTEMBER 18TH FOR MORE BLOG POSTS.